Do you want to escape your nine-to-five, and start working for yourself?
Maybe you'd rather just supplement your income on the weekends?
Perhaps you want to make some extra cash in retirement?
Dustless Blasting is the perfect solution for any of those scenarios, because our business model scales to fit the amount of work you'd like to perform. Even if you only plan to run your machine for 5 hours a week, the revenue will add up significantly. That's because our contractors make, on average, $300 per hour of blasting.
That hourly rate is probably a lot higher than what you earn now, right? So why not take full advantage of your earning potential? If you can run your machine for 10, 20, or even 40 hours a week, you'll see why so many of our contractors are happy to quit their jobs in favor of Dustless Blasting.
So, how much can I make?
How many hours would you like to blast per week?
Approximate Yearly Revenue*
* Based on a nationwide average of $300 per hour of blasting.
Wondering if you'll make money? See what our contractors have to say! We love seeing our contractors succeed, and we know you will too.
So if you're tired of making someone else rich and want to take control of your financial future, Dustless Blasting might just be the opportunity you're looking for.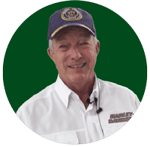 "My first job is going to pay for my machine. How can you beat that? Everything I saw in the video – it's better. I'm more than happy."
– Chuck Sapen, Aspen Green Blasting
Curious about the details? We're happy to provide a guide full of tips and tricks on how to price jobs. Just click below for the free download.